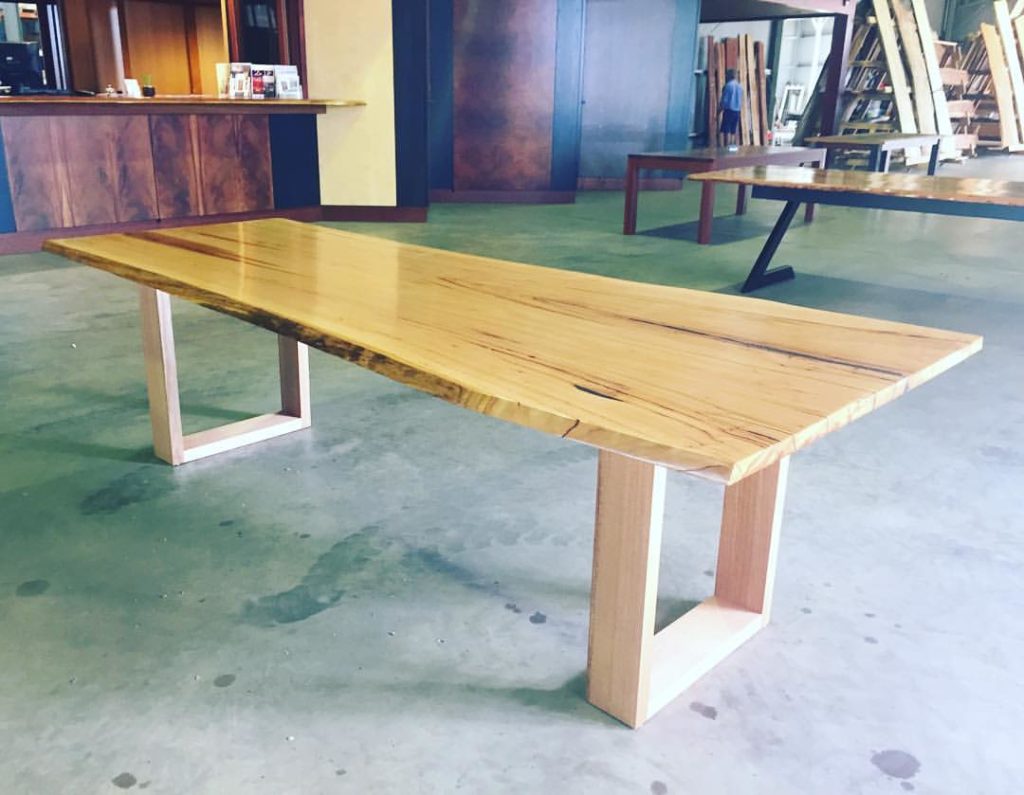 SOLID BLACKBUTT NATURAL EDGED DINING TABLE​
The natural edge of the tree has been incorporated into the overall design and provides a unique curved edge design detail.
The legs are constructed from Victorian Ash timber.
A multi-layered satin polyurethane coats the table and will provide a long wearing, durable finish for years to come.
Seats 10 people
Dimensions:
Length: 2800mm
Width: 1000mm
Top Thickness: 40mm