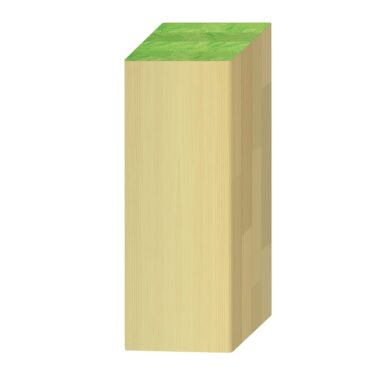 Product Description
ExtremeTimber® outdoor engineered wood products are ideal for external building and structural components such as posts, deck bearers, pergola beams and similar outdoor applications for your home or business.
Need exterior grade performance from a sustainable source? Experience the extreme timber range.
Build beautiful exterior structures with sustainable Extreme Timber. Replace steel with a sustainable timber manufactured for the extreme outdoors.
Building with timber can assist in offsetting the impact of global warming as timber is 49% of carbon by weight. Radiata Pine used in the production of Extreme Timber is sourced from Plantation forests, some producers in the Extreme Timber family have Forest Stewardship Council (FSC) approval.
The advanced manufacturing processes utilised in the production of Extreme Timber products reduces the volume of waste timber going in to land fill or being downgrade for firewood. This ensure the maximum volume of carbon is stored away for the life of the timber. These processes include the removal of large non-structural defect followed by finger jointing and laminating techniques to create the sizes and dimensions necessary.
Order Custom Screen Doors