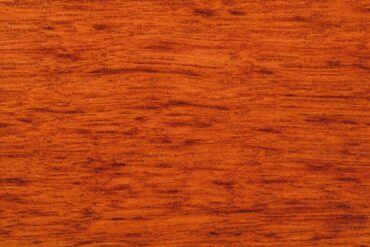 Product Description
APPEARANCE
Jarrah is renowned for its rich red colours that deepen over time. The heartwood ranges from deep browns to burgundy hues. Jarrah sapwood exhibits shades from pale yellow to pink-orange. The timber displays a moderately coarse and even textured grain. The occasional incidence of wavy and interlocking grain produces some samples with a sought after fiddle-back figure.
COMMON APPLICATIONS
Jarrah has a history of use in engineering applications such as wharf and bridge construction, railway sleepers, cross-arms, piles, and for road bases. Its structural applications include posts and poles, framing, flooring, lining, decking and cladding.
A highly versatile timber, jarrah can also be used for woodturning, making it useful in the manufacture of high quality indoor furniture and weather resistant outdoor furniture that stands the test of time. The wood is also prized by luthiers for creating guitar and banjo necks.
COMMON FORM
Sawn, Veneer
WORKABILITY
Jarrah is easiest to work when it is green. Once seasoned, it is relatively easy to work, despite its density, if tools are maintained in sharp condition. Jarrah timber can be machined and turned easily. When using it in a planer, the blade must be set to 15 degrees to give the best surface quality. It can be glued and satisfactorily steam bent, but care must be taken when using nails, due to the density. Jarrah timbers readily accept paint, stain and polish.
ORIGIN OF TIMBER
WA
READILY AVAILABLE
WA
AVAILABILITY – FURTHER INFORMATION
Jarrah can only be sourced from old growth and native forest regrowth in Western Australia, where it is more commonly available. Many of these forests are now reserved and little to no jarrah is currently grown in commercial plantations. This limits supply and Australia grows few other readily available species with jarrah's distinctive colour and character. While some recycled material is available, this is also a restricted resource as it relies on the demolition of existing buildings.
SOURCE OF TIMBER
Native Forest
Jarrah is a unique Australian hardwood renowned for its versatility. Its durability and strength make it an ideal timber for a range of structural and design applications, with timbers that display colours ranging from deep red to blonde.
Jarrah trees grow on the iron and aluminium rich plains of south-western corner of Western Australia, from the ranges east of Perth down to Albany. They are slow growing, their roots often reaching to great depths in search of nutrients and water. Their long, straight trunks, can grow up to 40 metres tall and 2 metres in diameter, creating beautifully coloured and grained timbers. The bark is rough with a fibrous texture, and covers the entire trunk and smallest branches. The trees do not germinate from seed, but from lignatubers, large underground swellings that store energy and nutrients, allowing young trees to regenerate after bushfires.
Jarrah timbers reflect the hues of the Western Australian landscape. The heartwood varies in colour from rich reds to browns, while sapwood ranges from a pale yellow to orange. The texture of the timber is moderately coarse and even-textured grain, although some interlocked, wavy grain may feature, creating interesting fiddle-back figure. This makes it an appealing architectural and design material.
Jarrah's natural properties include a high resistance to weather, rot, termites and even marine borers, making it valuable for a range of outdoors uses. Its density also makes it fire resistant. It can be used in wharf and bridge construction, railway sleepers, cross arms, poles and piles. Construction applications include general house framing, flooring, linings, joinery and fencing. Jarrah's decorative qualities make it prized for use in furniture, turnery, joinery and parquetry.
Jarrah makes a versatile and aesthetically pleasing decking board based on its natural durability and bushfire resistance properties (BAL 12.5 and 10 per all AS3959 applications; BAL 29 when used in conjunction with non-combustible wall cladding and enclosed subfloor.
Order Custom Screen Doors