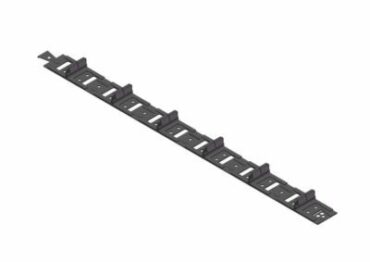 Product Description
KlevaKlip is a multi-board, fixed pitch decking system that provides consistent gapping between the boards. The new Snap-LOC clips allow the boards to be snapped into the clip by the weight of someone "walking the board into the clip". The teeth of the clip flex, allowing the board to insert into the clip, then "snap" into the groove of the board, locking it in place. Made from UV stabilised engineering polymer, the Snap-LOC clip is built to last the life of your deck.
Features and Benefits
Super-fast fixing system – up to three times faster than conventional concealed fixing systems.
Extremely easy to use – almost impossible to get wrong.
Dove-tail joiner ensures there is never a run-out in your deck.
Equally easy to use on timber or steel joists.
Can be fixed to joists with screws, connector nails, or by nail gun.
As clip is made from a tough, strong engineered nylon, it is easy to "shoot" down using a nail gun. This makes for an extremely fast fixing time as a clip can be fixed to the joist in a matter of seconds.
Minimal adhesive required compared to current ModWood clips. (check installation instructions/video for details)
New design allows much wider teeth – gives greater holding power over approximately 32mm in width rather than "single point" holding as with current ModWood clips.
Being Engineered Nylon, one clip fits all environments.
Order Custom Screen Doors