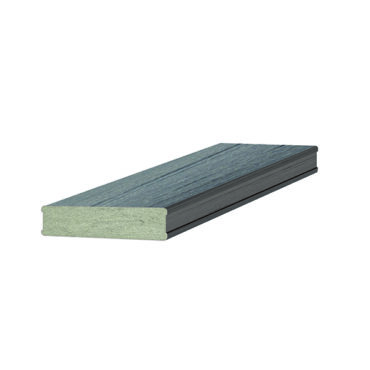 Product Description
ModWood Natural Grain Collection
The Natural Grain Collection is inspired by the colours and grains found in natural timbers, and was created in response to consumer feedback. The colours include Black Bean (brown/black), Jarrah (red) Silver Gum (silver/ grey) and Sahara (burnt orange). A black pigment is intermittently dispersed throughout the board in Black Bean, Jarrah and Silver Gum only. The Natural Grain Collection includes variable colours with an embossed (grain) finish on the surface of both faces. One face is 'smooth' and the reverse is 'brushed'. The 137mm profiles have a deep embossed pattern; both faces are manufactured too the R11 anti-slip rating. Mini board and 88mm decking boards have a light embossed pattern on both faces.
Weathering and Surface Temperature Characteristics of Natural Grain Collection
ModWood does undergo some weathering when exposed to the elements. Whilst undergoing the weathering process the wood fibres will change to a silver grey colour. This adjusts the overall depth of colour of the board by lightening the colour. This is more noticeable on the smooth face and will primarily happen during the first couple of months of installation. The 'brushed' finish colour will change but not as much as the smooth surface, however the imprint of the embossed lines will also become less pronounced. Tests have shown that ModWood has a similar surface temperature to timber of similar colours and finishes. Because of this, you should be aware that darker colours such as Black Bean and Jarrah can retain the temperature and feel quite hot under-foot on a warm sunny day (similar to a dark, painted timber board). For more information on weathering processes, colour differences and the pros and cons of using smooth or brushed finishes, check our website.
Order Custom Screen Doors